The evolution of consciousness is through conscious evolution.
Thank you for trusting your heart and hearing the call to
REMEMBER WHO YOU ARE
WELCOME TO THE SCHOOL OF AMBROSIAL ANIMALS
With Founder Aria Mae, who is honored to introduce her collaboration with Orion Ohev

WHAT IS AMBROSIAL ANIMALS?
A 6-month initiation for Modern, Mystic Leaders ready to step into their missions like never before,
 built on the understanding that each person contains natural gifts and spiritual abilities: 
… YOUR "SUPERPOWERS" …
that are meant to be used  to create the impact and abundance you desire with ease and spaciousness.
Through social conditioning the vast majority of human imagination has been suppressed.
Access to these abilities has been forgotten.
Reclaim Your Superpowers!
Being too hard on yourself?
Burnt out by projects you love?
Stressed or feeling  the weight of the world?
Not feeling fully supported with your mission?
Fear of being judged by others?
(Which is blocking your authentic expression!) 
Feeling frustrated by blocks that prevent you from fully actualizing your life's purpose?
These are examples of old limiting ways of being that are
holding you back from creating the life you desire.
Deep within your heart, 
you have the strength and confidence to:
Deepen your spiritual connection & stay energized while doing your soul's work.
Experience the freedom that comes from releasing fears of shining & being seen.
Activate abilities within you that you may not even know you have.
Transcend stress and experience more flow through your creative endeavors.
Break through any fears or doubts you have of creating a massive impact.
Enjoy each moment, love yourself, and find a deeper acceptance of life.
To fully reveal our greatness and unlock these abilities within,
we must first release old patterns and choose a new powerful story!
So what exactly IS an Ambrosial Animal you ask?
(The Secret)
In Ancient Greek mythology, Ambrosia was the nectar of the Gods.
Ambrosial represents the divinity and the eternal parts of ourselves and the universe.
This is contrasted with Animals, which represents the earthly part of ourselves and our connection to this planet and life as human beings.
To be an Ambrosial Animal is to be committed to your connection with both the wisdom of the heavens, and with living our lives on earth.
With this integration, we can remember and be everything that we are.
This is our path forward. This is why we live.
TO REMEMBER.
On this six month journey, you will:
Join a tribe committed to the same visions & growth as you – so you can get support from others who actually get what it takes to forge a new path in an easeful and spacious way (hallelujah!)
2. Receive deep support as you rise into your fullest potential – from Aria & Orion who have over 20+ years of walking this path and guiding others on it
3. Access new tools & essential technologies for your mission – by remembering your innate multi-dimensional superpowers through both mystical and scientific lenses.
The Ambrosial Animals Map:
We begin with the Six Foundational Superpowers so that everyone has a solid embodiment of fundamental energetics before beginning to explore deeper gifts.

Foundational Superpowers
Month 1: Sovereignty — 

Remember And Reconnect to Your multi-dimensional nature 

Month 2: Vibration — 

align your inner vibration to the external reality you desire

month 3: Trust — 

Redevelop a deeper trust in yourself to steward that reality

month 4: Boundaries — 

create space in your life for that reality to emerge from

month 5: Celebration — celebrate all that you have so you receive more

month 6: Integration — increase your capacity to sustain the life you truly desire
After the Foundational Superpowers Program, your are invited to explore the Advanced Superpowers with our Alumni Community.

Our goal is to activate your gifts so that your visions can have the most positive impact!
The Advanced Superpowers are:
Vitality Superpowers
so that you can avoid burnout as you fulfill your mission

Healing

Chi Freeing

Invisibility

Teleportation

Teaming Up
Efficiency Superpowers 
so that you can create your visions with ease
Precision

Invulnerability

Time Bending

Shapeshifting

Remote Viewing
Service Superpowers
so that you can support others through your work

Intuition

Telepathy

Visibility

Code Activation

Alchemy
Welcome to Your Activation
the "Essential Program" includes:
Virtual Kickoff Intensive (Value: $200)
6 Foundational Superpower Modules, which include 12 Teaching Calls , 6 Sovereign Seekers Collective Q&A Calls, and 6 Sharing Calls (Value: $2400)
Opportunities for Play, Rituals, & 3 Highly-Curated Accountability Buddies To Grow With (Value: $1200)
Private On and Off-Facebook Community & WhatsApp Group Thread (Value: $600)
Ongoing Support with Aria & Orion. We'll be with  you  every step of the way through calls, FB, and WhatsApp to  support your impact coming to life through you.  (Value: $2400)
Total Program Value:
$6,800
But Tuition this semester is just $2797 paid in full,
or

7 payments of $444
Accessibility matters to us:
ask us about our Scholarships!
 Learn more by scheduling your free consult today.
"Deep dive Program" option:
In addition to the "Essential Program" with group components, you will receive 1-1 sessions with both Aria and Orion. For each superpower, dive deeper into your remembrance with a supporting tool or modality that will be with you forever.

3 Private Sessions with Aria and 3 with Orion, including:

– Human Design Reading
– Lion Heart Activation
– Wealth Dynamics Reading
– Ancestral Heart Activation
– Full-of-Wonder Heart Activation
– Superpower Integration Session
The Deep Dive Program is $4895
or 7 payments of $777
We kick off October 22nd
Schedule Your Consult and Apply Today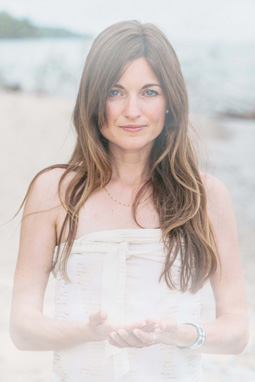 With Founder Aria Mae

Coach, Facilitator, Healer
Aria is an expert in transforming the lives and livelihoods of compassionate leaders. She gets to the root of blocks, so that one's deepest life purpose can be experienced with serendipity and flow. Her clients include founders, authors, TED speakers, scientists, and creatives who believe together we can create a world where all life is honored. Gifted in activating the hearts and superpowers of others, Aria offers transformation with a surprising amount of playfulness.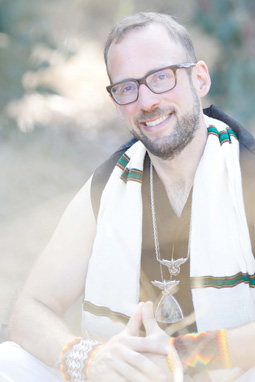 Introducing Orion Ohev
Consciousness Catalyst
Orion empowers seekers to be both connected to their spiritual nature and embodied fully in the material plane. This balance allows his clients to shift their belief systems, energetic frequencies, reclaim their power, and align their internal world with the external reality they desire. He is a Gene Keys Ambassador trained in Human Design, Certified in Wealth Dynamics and Theta Healing, and is studied in Shamanism, Energetic Anatomy, and Quantum Mechanics.
"Due to dire conditions on this planet, soul work has become a privilege,
and therefore a responsibility for those of us who have the time and means to do it…
everything we do for our soul supports all souls and this earth.
In other words, soul work is a form of activism."
Sera Beak
"The level of connection we experienced as a group and individually is so profound. I feel up-leveled, with so many tangible shifts."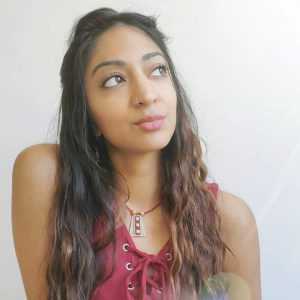 Nikita
"I am grateful for this program in giving me a deeper connection with myself, learning new abilities that I didn't know I was capable of, and supporting me in my growth as I have gone through a very turbulent time."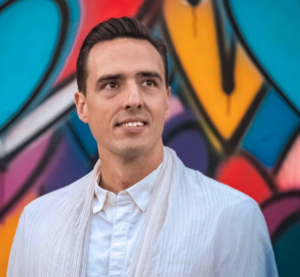 Christopher
"Ambrosial Animals helped me level up on my spiritual journey and self-inquiry for development and deep growth. A perfect blend between trauma healing and finding the YES within me!"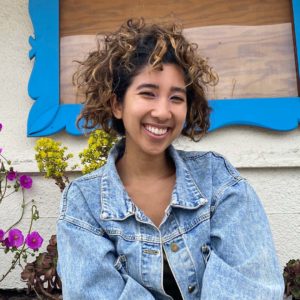 Kristy
"The School of Ambrosial Animals has opened me up in many unexpected ways. I feel more connected to Mother Earth and the bigger plan. It has allowed me to take a deeper dive into my spirituality with other humans who are on the same path. I have learned so much."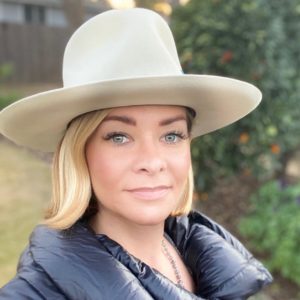 Ashley
"Aria is a true healer and guide devoted to her life's work with deep integrity."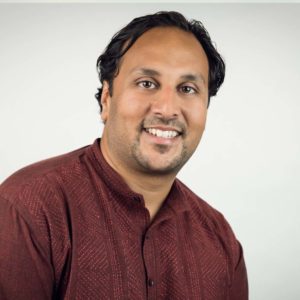 Amer
"The School of Ambrosial Animals met me exactly where I'm at while pushing my edges with love, tenderness, and care."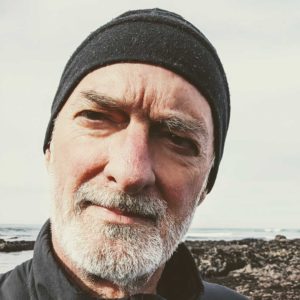 Gray
"This school has been the education I always wanted, but could never find inside the conventional system. It has been a place for deep healing, transformation, and stepping into a much more abundant life of service."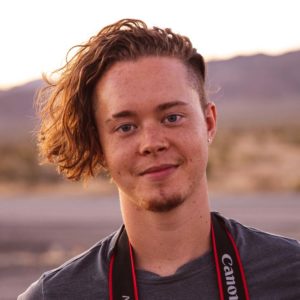 Rowan
"I remembered my power and activated it within myself."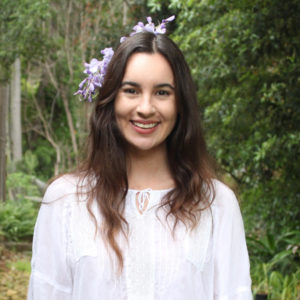 Veronica
Aria's guidance has helped me foster tremendous breakthroughs and rapid personal and professional growth and actualization. It's fun and exciting!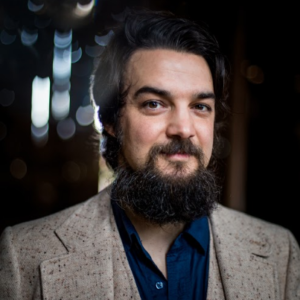 Seth
How do I know if Ambrosial Animals is right for me?
1. Listen to your intuition – see if you feel a "Yes" in your body
2. Notice any fear, and see if it feels exciting to move through it
3. Be honest if you truly feel ready for a level-up in your leadership
4. Allow your desire for connection, peace, and compassion to inform your decision
How much time each week is this commitment?
You can plan on a minimum of 1 hour and a maximum of 2 hours of focused time to receive the most from this experience. You'll be practicing your superpowers as you live your life, learning to integrate them so that they help you do what you already do, with more efficiency and ease.
What are the dates for this program?
This semester runs just over 6 months, from mid-October through April 2021.
We offer two Kickoff Intensives – you get to choose the time that's best for you: 
October 22nd – 1pm – 4pm PST / 4pm – 7pm EST
October 24th – 8am – 11am PST / 11 am – 2pm EST
The Teaching and Sharing call times are: 
Group Cedar – Calls are Tuesday mornings – 8am – 9am PST / 11am – 12pm EST
Group Dogwood – Calls are Tuesday evenings – 5pm – 6pm PST / 8pm – 9pm EST
What if I have to miss one of the live calls?
If you're unable to make any call, they will be recorded and uploaded for you to watch as soon as you can. Live attendance for 80% of the calls is required for the program certification. 
You'll have access to the content forever and can continue to return to the material whenever you wish. 
What's the difference between the calls?
There are three types of live calls:
Teaching Calls: where Aria and Orion will be sharing information related to the 6 Foundational Superpower Learning Modules.
Sovereign Seekers Calls: this is an open format Q and A call with Hot Seat Coaching opportunities.
Sharing Calls: where you and your cohort members can check in together and connect.
How do I know the financial investment will be worth it??
Your growth is our goal – we care deeply for your mission. We do not promise you will have specific outcomes, (simply because the path to tangible goals can sometimes be winding) – but we do guarantee we can support you moving farther down the path towards your goals. And, we can support you in remembering and choosing faster paths to those goals through your own deep inner Truth – with new connections, (astral and physical), joy, and tools you'll be able to use long after the program ends to choose the most aligned path!
Will this really help my organization / project / legacy for change?
Absolutely! The School of Ambrosial Animals is for all leaders, no matter where they are in their leadership journey.
For those who are just beginning, this program will lay a solid foundation from which to blossom.
For those who already identify as masterful leaders, this program will add another dimension with more depth to what you hold.
Can I be guaranteed privacy and confidentiality?
We make every effort to allow your participation in this experience to be private to you and your cohort. Group agreements that include confidentiality are a part of our Kickoff, and online spaces are private.
Do you offer refunds?
Due to the nature of this program, no refunds are offered at any point after your payments have been made.
Will there be a retreat for my group?
Because travel is so up in the air right now, we have transitioned this semester of The School of Ambrosial Animals to be entirely virtual, with in-person retreat options in 2021. We love the magic that unfolds when we are together with you and look forward to future retreats!
Do you really make leadership development as easy & fun as it seems?
Absolutely – that is precisely what we do! There is enough hardship, stress, and uncertainty in the world. The Ambrosial Animals community embraces all the challenges we are in with the most simple pathways to empowerment. Rememberance can be inclusive of all of our Humanness – the frustration, the impact, the laughter, and beyond.
You already know that you are here on earth at this time for a reason.
To live your life in a way that makes a difference in the world.

To operate at your greatest potential and fulfill a mission that is uniquely yours. 
To create the impact you know deep down is possible and live the life you were meant to live. 
The world needs you now more than ever and it's time to step fully into the gift that is you. 
Are you ready to heed the call?